SEO and Web Design Services For Car Dealerships
AutoFriend Leads is the leading Automotive SEO and Web Design company for car dealerships. We help car dealerships and auto dealers rank locally in their area. Our team of experts specialize in Search Engine Optimization and Web Development. You can depend on us for all your SEO and Web Design needs.
SEO For Car Dealerships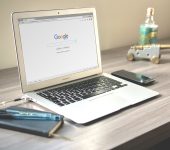 At AutoFriend, we offer budget friendly SEO and SMO ( Search Engine Optimization and Social Media Optimization) services for all kinds of automobile websites. We also offer website development and web designing services of different automobile websites. Our automobile SEO services incorporate the art of placing our client's website in the top rank of the search engine result pages, through adeptly formulated strategies.
Our SEO for car dealerships program provides insight into what your dealership needs in order for you to rank organically. We start with a consultation that covers your website goals and main focus.
How We Do It
Our team starts by giving your dealership a complete local business citation audit. This helps us to identify what needs to be changed, replaced or created in your business description and contact information. Then we build 50 of the top citations complete with the following:
Content
Images
SEO Formatted Descriptions
Correct SEO Formatted Number
Every business needs a localized SEO plan that will help increase their visibility in Google. Our SEO for car dealerships program does just that!
Web Design For Car Dealerships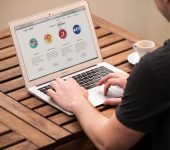 AutoFriend is the leading AUTOMOTIVE Web Design Company creating custom web design. Every great Auto DEALERSHIPS idea takes wings with the launch of professionally designed website. Internet has redefined the way business is transacted and your website is the gateway to these opportunities. A verifiable online presence has become indispensable for every company. You must secure a dominant position on the internet. It is very important to reflect the business strategy of a company through its website. It is equally important to engage with your potential customers and partners on a personal level.
Web Design Consultation
Our Web Design for Car Dealerships is tailored specifically for your local dealership. During your consultation we will deeply investigate your website objectives and consider them every step of the web design process. The end result is a well built website that drives user engagement and conversion.
Web Design Services Include:
Custom Website Design
Mobile Responsive Design
UX/UI Design
For more information or to schedule a free consultation call (888) 912-8863 or Fill out the form to the right –>