Best New Car Leads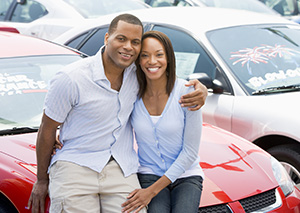 If your dealership is looking for quality prospective car buyers, not just credit reports…AutoFriend has over 20 years of combined experience in generating quality new car leads. We assist our clients (i.e., auto dealers) in the US by offering the best auto lead generation services. Call us today for more information at (888) 912-8863! This has been made possible because we have several new auto lead generation sources including our leading website Autofriendleads.com and other micro sites.
With us, dealers are sure to receive the best quality new car leads that will result into new car sales!
Our Business Perspective
In the vast and highly competitive automobile market, we are a flagship new car lead generation company with a unique business perspective. AutoFriend has healthy and successful business relationships with car dealers across the United States. Our business perspective is simple: AutoFriend's goal is to achieve profitable growth through superior customer service, innovation, quality, and commitment.
How Our Specialists Work
Our new car lead specialists work in collaboration with you to understand the requirements of your auto dealership specifically. Thereafter, our specialists recommend a program that fits your business needs. With our services, dealers get the ability to control new auto lead volume and outline the territories from where you can generate maximum sales.
Our in-house verification team checks every lead before they are sent to your dealership. This states that our lead generation experts verify each new car lead for a valid customer name, active telephone number, and email details. This verification process helps to eliminate the junk leads and enhance the value of each of our new car leads.
Our Live Call Program
At AutoFriend, you can make the maximum out of our customized live call program to fix customer appointments. Once a customer is all ready to buy a new car, we help you connect with the customer via our live call program. Call to find out more! Besides, we also keep you informed about leads that are sure to convert by email and voicemail.
At AutoFriend, our new car lead program has been designed to deliver quality new or subprime auto leads that turn into real sales! The sooner you implement our program, the sooner your sales will skyrocket.
Call us today to speak to a live specialist at (888) 912-8863!